Her Dream
"Startup a home business sewing and embroidery Aboriginal custom design shop. To produce modern day clothing that incorporate designs from various collaborating First Nation artists from across Canada".
Quick Facts:
Name: Wiitisimhanakumskaasqkw (Esther) Stewart
Heritage: Laskiikw, Sganism Simmgit Sagaween Wilp, SimGitLuu T'daa gans N'iis Wiiya motkw as NOY (Northern BC)
Occupation: Government Employee
Education: Accounting & Aboriginal Health and Community Program
Current Residence: Ottawa, ON
Proud Grand-Mother of 4 + Mother of 3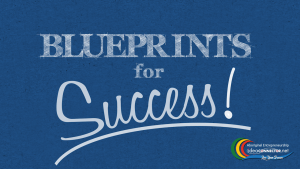 In this first episode: Meet Esther in this interview she talks about her life and aspiration. You'll learn that Esther is committed to her family, to her heritage, to her job, to education and to her community.
To learn more about Esther's vision and motivation view…/Esther's Interview
In this second episode
 Esther talks with fashionista Angela Demontigny and entrepreneur Jacques Pilon about launching her custom sewing business with an Aboriginal design flair. They talk about the 'what' and  the 'how' of the business and about topics such as: designing, undeserved markets, creating a distinct advantage over the competition and much more.
The Next Episode to come..
In the next episode to be produced live online at 1:00 p.m. Tuesday April 4th , 2017 Esther will be participating in a panel discussion with Ingrid Tiffe, Eco Fashion Designer and Entrepreneur Jacques Pilon will explore Strategies that Drive Revenues in Custom Sewing.
You are welcomed to participate to the discussion, its free and you may ask questions and share your experience  — To join on April 4th click here