There are no national Indigenous women entrepreneurs' networks in C

anada; while numerous networks support the interests of non-Indigenous business women.

 

Should there be?
What if… a National Indigenous Women Entrepreneurial Ecosystem was created?
What if … a collaborative Entrepreneurial Ecosystem was created to develop, build capacity and provide better support to aspiring Indigenous women entrepreneurs and small business owners?
To view the April 17 Panel Discussion 

See what the panelists had to say about the creation of a collaborative Entrepreneurial Ecosystem to support aspiring Indigenous women entrepreneurs and small business owners.

(Raw footage of the April 17 panel discussions)



Evidence

(1)

suggests that:
Indigenous women typically face a unique set of serious challenges to business success including lower educational attainment, higher unemployment, greater poverty, chronic health and medical conditions, lower life expectancy and frequent domestic as well as social violence.

Indigenous women lack opportunities and the ways and means, including mentorship, to identify these opportunities

Indigenous women-led start-ups frequently lack timely access to sufficient capital.

Support to Indigenous women in business is uneven and disconnected.

Programs promoting Indigenous women entrepreneurship are typically short-term, small scale and too-narrowly community based.

Mainstream entrepreneurship and innovation organizations and processes tend to be ill suited to Indigenous women.

There is no national entrepreneurship 'ecosystem' with a specific focus on Indigenous women's circumstances, needs and aspirations.
 

Plus!

Share your vision by taking our short survey

click survey
Raw footage, Part II  panel discussion held Tuesday April 24, 2018
Micro-enterprise is the characteristic of most Indigenous women-led firms, but it is often ignored or of low priority in policy, business partnerships and established corporations.
Best practices in supporting Indigenous women entrepreneurship are few in number and late in deployment.
[1] Anecdotal, statistical, experiential and personal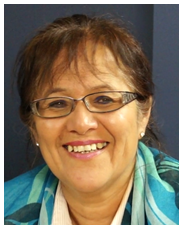 Denise-Anne Boissoneau, LL.B.
Moderator – Legal Indigenous Policy Consultant has extensive experience in the public to not-for-profit sectors; consulting senior management and recommends both law and culturally based solutions. Denise-Anne is from the Ojibwe First Nation.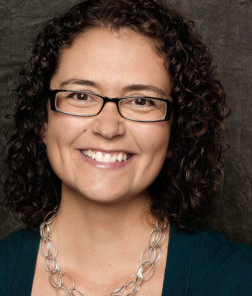 Jennifer David — entrepreneur
Jennifer (Chapleau Cree First Nation),  a skilled and experienced communicator, project manager, planner and facilitator, is committed to  creating and portraying an accurate and positive narrative of Indigenous people in Canada. Jennifer is a Partner NVision Insight Group.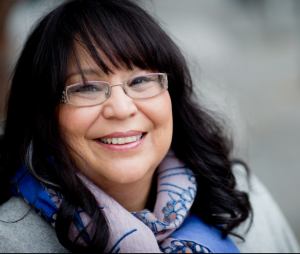 Tuesday Johnson-MacDonald   — entrepreneur
She founded and owns Tap Resources and Associates a business delivering diverse conferences that showcase the Indigenous culture.  Her company was recently awarded with two awards for Best Conference in 2017. The Canadian Event Society's 'Best Conference 2017 Award" in Canada for the World Indigenous Peoples Conference on Education.  TAP is the first Indigenous Event Management firm to win this National title.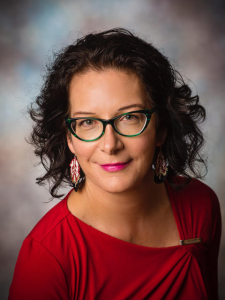 Victoria Labillois, MBA  — entrepreneur
A Mi'gmaq entrepreneur from Listuguj, Quebec, Victoria owns Wejipeg Excavation; owns rental properties; co-owns Wejuseg Construction, and is an active partner in other joint ventures. Victoria served the Indigenous public service, working at the Band, regional and national levels.
Karen MacKenzie, MBA  — entrepreneur
Is a proud Cree-Métis woman and the Co-Founder and President of MacKintosh Canada, an Indigenous owned, international consulting company. Business ownership along with academic and senior management positions has led Karen to this important crossroads in our collective societies where co-creation of the future is both important and enabling.
Melanie Martin   — entrepreneur
Is the founder of Webrite Design Solutions, a website design and development company. She is a WordPress Security Consultant and an Email Marketing specialist who provides online and onsite training.  Melanie is Aanishinaabewi, her first nation is Thessalon, located along the NorthShore of Ontario. Melanie is Makwa clan.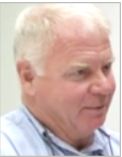 David Harries, P.Eng., Ph.D.,
Foresight Advisor
David is a Fellow of the World Academy of Arts and Science, Past Chair of Canadian Pugwash and a Foresight specialists.  He specializes in the use of Foresight methods to promote improvement in human security, which includes food, education, health and wellbeing.
Join US!   Fill the Form above — it's Free