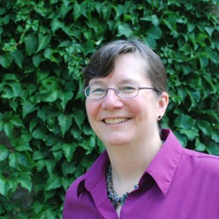 By Chantal Fraser
This article shares five business tips from Ingrid Tiffe, a member of the Mohawks of the Bay of Quinte. Ingrid is an Eco-Fashion Designer, running her company, IsaTe's Designs, out of Napanee Ontario.
Ingrid works with her clients to showcase their individual style and flair: creating unique clothing and accessories for them; updating or redesigning favourite items; and altering clothing for a better fit. She refers to this as a Wardrobe Evolution.
Ingrid creates unique Eco-Friendly Fashion clothing and accessories primarily from reclaimed garments.  Ingrid's main design concepts are comfort, flair and ease of care.  She finds "new life for things that have been forgotten or no longer fulfill their original use in life."  Ingrid creates custom clothing for her long standing clients,  as many find
Ready to Wear clothing does not suit their needs or body shape.
Ingrid showcases her designs and creations in her studio; with a select group of retailers; and at a few annual artisan shows such as "Art Among the Ruins" held in Newburgh, Ontario.  Ingrid has always had a passion for fashion; she's been sewing since she was 4 years old; and much of her design technique is self-taught. Her high school home economics teacher recognized Ingrid's interest, encouraging her to do sewing and design projects throughout high school.  Ingrid's realization that Fashion was her passion was fully encouraged by her parents.  Determined to attend a Canadian college, she earned a Fashion Arts Diploma at Humber College, where the professors' experience in the fashion industry provided current information about industry trends and practices
Here are five pieces of advice from Ingrid to anyone considering an independent career in fashion:
Working for yourself. – If you plan on working exclusively on sewing, then stick to alterations, as design is chancy and it's almost impossible to earn a regular income as an independent designer. If you want to do original design, without working for an established designer, be prepared to also work a part-time retail job to pay your bills.
Learning. – "It's always important to be expanding your knowledge in what your passion is. You need to keep up to date." Ingrid recently completed a custom bra-making course, in order to improve the fit of the custom clothing she creates for her clients.  At the time this article was written, Ingrid was refreshing her knowledge of pattern drafting through an online course, before taking an AutoCAD course.  Ingrid wanted to remind herself how design was "supposed to happen" because she knows that computer programs don't think outside the box.
Know yourself. – Ingrid also pointed out the importance in knowing yourself and your capabilities. Ingrid knows that if she gets bored with a clothing design she'll simply stop making that item, even if it is a good seller. In order to combat boredom, she uses a variety of fabrics and notions, resulting in every piece of clothing being unique, even when the same basic design is used.
Saying "no"  – Ingrid said one of the hardest things to learn is how to fire or say "no" to a client.  Once you know what you are prepared to do for clients, it's OK to refuse to do work that doesn't fit with your business model.  For example Ingrid does not replace zippers or sew large home décor pieces.
Dealing with interruptions. – One of the challenges of being an independent consultant is that people ask for advice, interrupting creative energy with calls to "get together for coffee" Ingrid deals with this challenge creatively and effectively, by charging a basic wardrobe evolution consultation fee of $60 for one hour. The fee includes a $30 credit for custom redesign or basic alterations. In addition she welcomes people to stop in and brainstorm ideas during scheduled open house sessions held at her studio.
Ingrid took a few detours on her path to becoming an Eco-Fashion Designer.  She completed college diplomas and explored careers in reflexology, aromatherapy, massage therapy and nutrition.  Ingrid also worked in retail, managing stores and working for others.  In the end, Ingrid always returns to fashion.  Despite the challenges Ingrid finds working as an independent Eco-Fashion Designer rewarding and recommends similar pursuits to those with a creative flair who want to work for themselves.
This article was published in the Spring 2015 issue of our Aboriginal Women's Economic Quarterly.
We welcome your questions or comments. We invite you to share your thoughts or your own experiences using the comment space below this article.
Comments
comments